Spring is literally just around the corner, you can tangibly feel it; the days are getting longer, the birds are more chirpy, everything just seems a little brighter! Springtime generates in us a feeling of expectation, enthusiasm, it makes us (or me at least) more motivate. I want the house to be fresh and inviting, I want to get gardening and start on the veg planting. 
Another great motivator in my life is when the designers launch their new season's lines; the "out with the old, in with the new" philosophy that drives the retail system of this world.  It fills me with a desire to completely revamp each room in the house with a fresh palette of colours (completely impractical I know).  
This year, Laura Ashley have added a new fabric to their range which embodies everything, and I mean everything, that Spring stirs in us!!  This might seem a little excessive, but I honestly believe it's true!  One fabric, in its multicoloured simplicity, sums up what Spring and Summer do for us....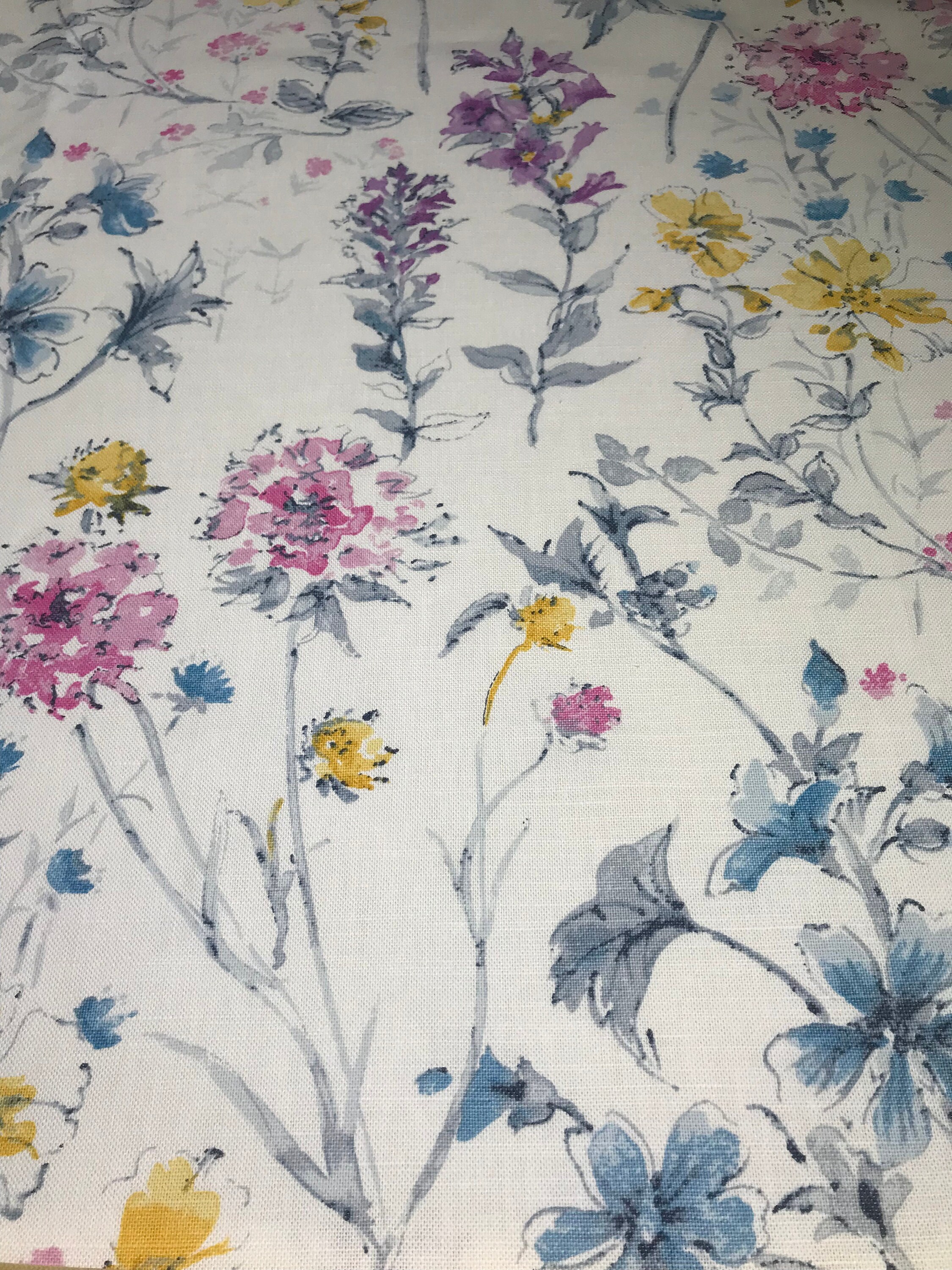 " Ok, she's lost it " I hear you say.  Not so, this fabric IS my "happy place", the splashes of yellow and pink lift it to a bright and optimistic place and its retro appearance whispers of a time when things were so much simpler, summers longer and more refreshing.  
I promise you, this as a lampshade or as cushions, is an ingenious option; if your room has a neutral palette, it's easy to change the feel of it simply by switching the soft furnishings. And the pinks, yellows, purple and hyacinth hues in it mean that so many colours are at your disposal!